done Free shipping from € 25.00 within NL
done The specialist in guitar picks
done 2,500+ Ratings 9.6 / 10
done Payment afterwards possible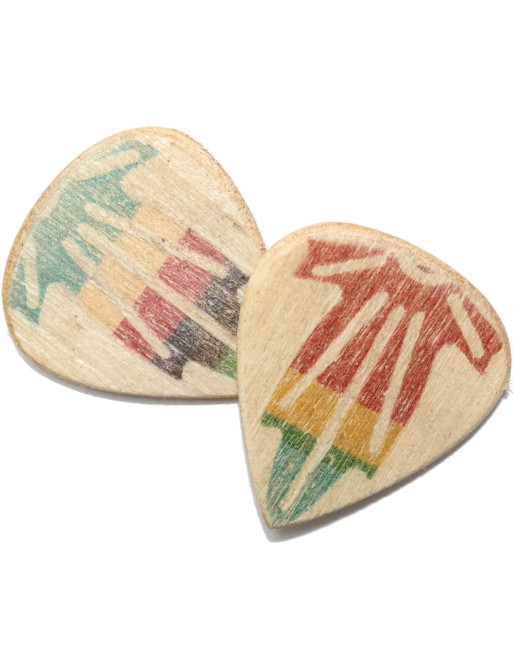  
Inlaid mango wood plectrum
Handmade on mango wood inlaid beautifully finished plectrum
The plectrum is inlaid with different types of wood, the mango wood gives a very warm sound. The pick is 33 mm high and 28 mm wide and has a thickness of between 2.8 mm and 3.2 mm. Each pick is unique and is a picture to behold!

Why would you spend hundreds of euros on a guitar and then cut back on a plectrum? In terms of sound, wooden picks are unbeatable, every type of wood has its own top sound!
Tip! Strong> If you maintain the picks by treating them with a wood polish, they will remain as good as new. You not only remove the fats that have accumulated during playing, but also ensure that the wood retains the correct moisture and that any damage is repaired. This way you can enjoy your pick for longer.
8 andere gerelateerde producten: