done Free shipping from € 25.00 within NL
done The specialist in guitar picks
done 2,500+ Ratings 9.7 / 10
done Payment afterwards possible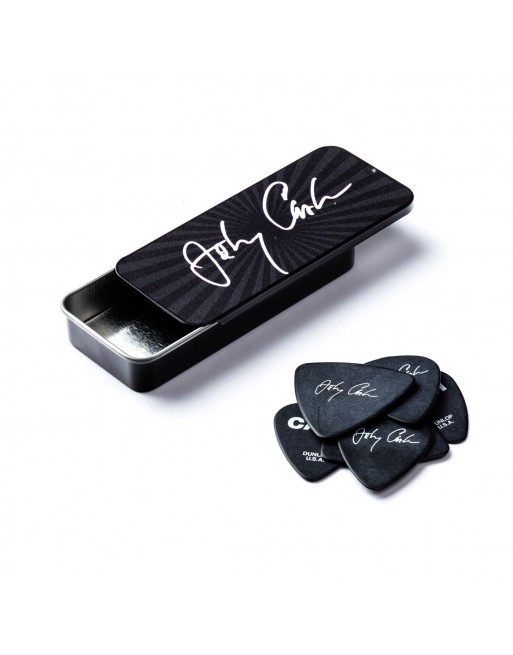  
Johnny Cash storage tin with picks
Storage tin with set of 6 Dunlop picks from Johnny Cash
Singer-songwriter and rebel Johnny Cash created his own sound, using his country roots and unmistakable voice with a variety of musical styles, inspiring generations of musicians over 50+ year period he was active.
This Pick Tin includes six heavy gauge picks inspired by the legend himself.
The Johnny Cash picks are "Heavy" in thickness. The tin contains 3 different guitar picks, each of which contains 2.
Data sheet
Kleur:

Bedrukt

Materiaalsoort blikje:

Aluminium

Aantal plectrums:

6
8 other related products: